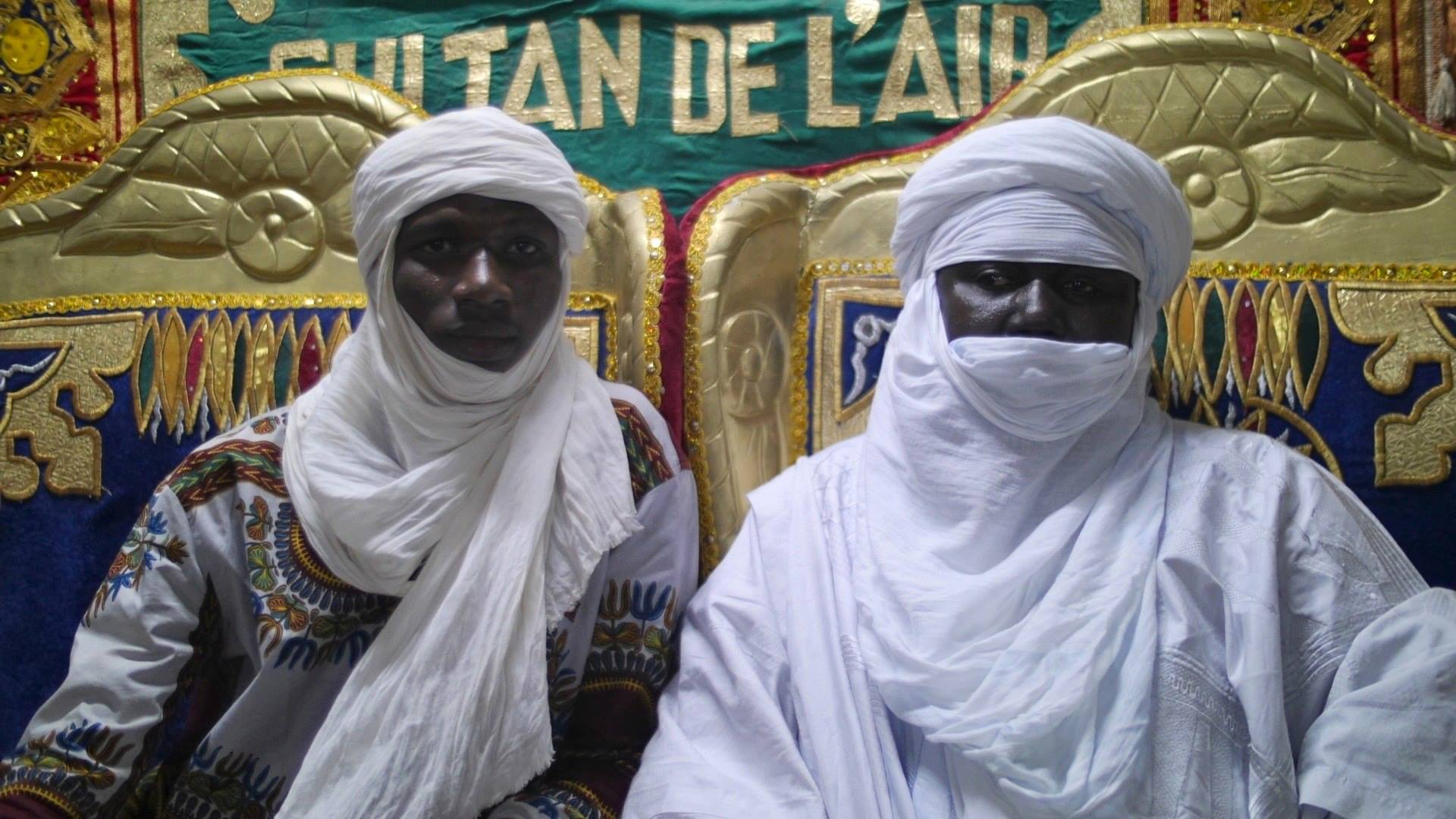 Youssouf Coulibaly, left, with the Sultan of Agadezz Niger, 2013
Youssouf Coulibaly, a Bamako native, in addition to being a trained architect, is an accomplished fixer and producer. He most recently worked with Bob Coen, formerly of CNN, to produce the documentary "Shadow Wars of the Sahara" for Arte. The film was shot in the period after the coup d'etat in Bamako and during the height of the 2012 Tuareg rebellion in extremely dangerous locations such as Gao, Kiddal, Timbuktu and Agadezz in northern Niger. Youssouf, with great passion and commitment, sheparded the entire project, and its crew, through all these hostile environments. The film debuted in January 2015 on French and German television on the Arte channel and stirred up quite a bit of controversy. The Tuareg Nationalist Movement (MNLA) featured the film on their website.
Sam Shainberg and Youssuouf have been working together in Mali for the past three years and have become extremely close. Youssouf's contribution to logistical and safety planning are irreplaceable when producing films in Mali.
Youssouf keeps everyone safe and happy in Mali's adverse environments.