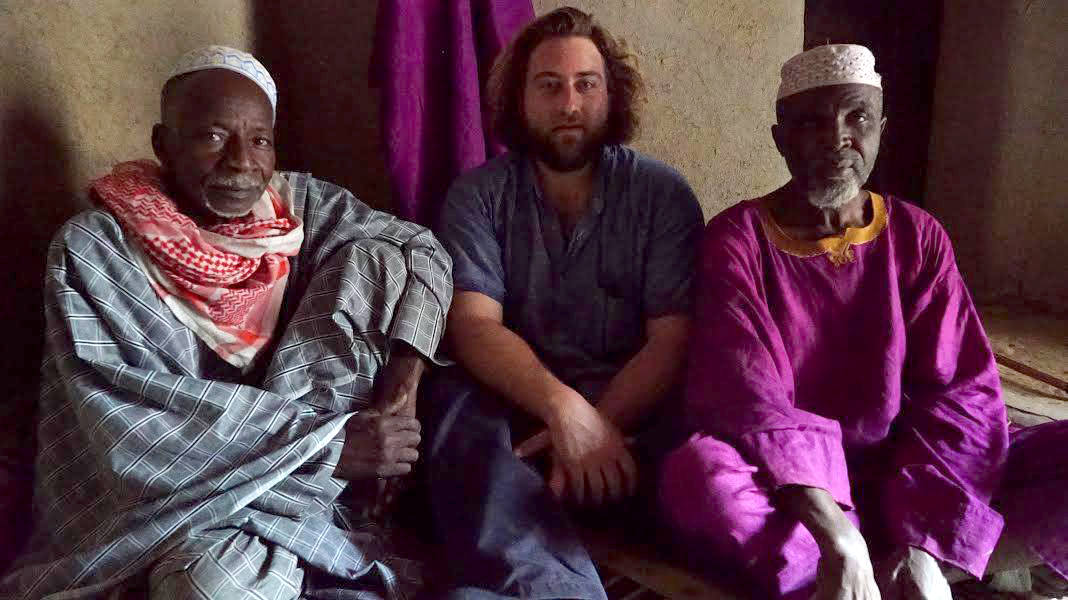 Sam Shainberg, the director, in Djenne Mali, 2015
Sam was born and raised in New York City. Since graduating from Bard College he has worked extensively in the New York film industry. Along with independently directing his own short films and producing music videos, he worked in documentary film for MyBlockNYC as head journalist/producer supervising a team of video journalists and editors to create short form documentary works that were released on the MyBlock platform as well as on the Huffington Post's website. He has also produced short documentary work for Rolling Stone magazine in Mali, most notably a piece featuring Vieux Farka Toure, Vieux Mali's star.
Sam has also traveled extensively in Mali and West Africa putting many years and many hard yards into the preparation for this film. He is intimately acquainted with the politics, logistics and personalities of importance in Mali and has developed, over time, a network necessary for working in this always complex and sometimes hostile environment.
Sam's last short film, LiFT, was well received by audiences and his colleagues and respected for its adventurousness and commitment to a style of mixed narrative and documentary cinema, reminiscent of John Cassevetes' and Werner Herzog's 1970's efforts. The film was, like Vieux Mali, set in a hostile environment, the Ocean Village housing project in Far Rockaway New York, where Sam and his crew shot illegally on rooftops and preformed special effects with the tenacity of a paramilitary unit.
Vieux Mali will be Sam's debut feature film.